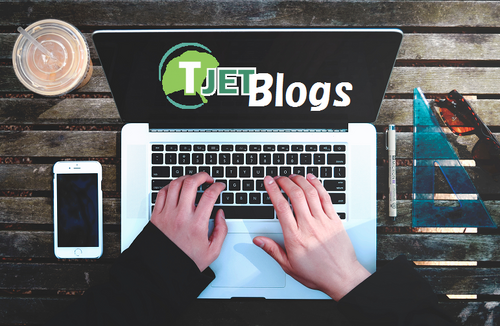 Preparing for and being on the JET program is a whirlwind experience. Sharing our stories helps us all connect and tell the Tokyo story!
Disclaimer
Edit
This wiki is produced by JET participants and is in no way officially associated with or endorsed by the Tokyo Board of Education, the Musashimurayama-shi Board of Education, the Foundation of Private Schools in Tokyo, the JET Programme, CLAIR or MEXT. Inclusion in this wiki or JET Blogs is no way an endorsement by those parties.
Featured Posts
Edit
Most Recent Blogs
Edit
Meet the Featured Authors
Edit

Here is a list of dandruff shampoos and conditioners. There are of course, a lot more brands out there, but here are some to help get you started. If there is one that you absolutely swear by and it is not on the list, please leave a comment.


Read more >




Tokyo Multilingual Call Center

Are you getting a little lost in Tokyo. This free service provides basic information about transportation and sightseeing to tourists about the Tokyo Metropolitan Area.

How to get to a train station
How to get to sightsee…

Read more >




Multilingual Medical Questionnaire

This is for anyone that needs to go to a clinic or hospital. This site provides you with a variety of forms clinics may have you fill out, prior to seeing your doctor. All forms are bilingual, so there is no mistake…

Read more >
This material will be directly tied to the first section of the professional development seminar that was held for private school Tokyo JETs this year (2018).

'

Due to the nature of prior material development and presentation, this entry and any refer…

Read more >

How to manage your social life in a new country 





This topic is controversial for me. There are very few ways to give social advice that is universal because balancing your social life is determined by personality and need for social attention. I gue…


Read more >

(Let's Talk About Money!)





I had a horrible experience with banking during my first few months of being settled in. Prior to working in Tokyo, I had studied abroad and it was at that time I opened a bank with Yokohama Ginko (Bank of Yokohama) where …


Read more >

Cancelling Services: 1) Get your phone. 1) Find bill slips for each service. 2) Circle the number below "moving" (お引っ越し) 3) Circle the "customer number" (お客さま番語) 4) Put the phone down and search for an internet site.

If JLPT ever introduce a speaking…

Read more >

The teachers around me are not bored, not yet. They are not even looking for things to do. Little tasks are left over from term-time, or thrown up by the small crowds of each club.

One teacher has been working through mounds of forms for our foreign …

Read more >

An interruption since my last post, but not a bad one: I've been compiling advice on changing one's visa status. That guide should be finished in the next few days.

My last full week at school X has arrived. I expect there won't be a great deal to re…

Read more >



https://www.jreast.co.jp/e/pass/seishun18.html

The Seishun 18 allows 5 days(doesn't have to be consecutive days either!) of UNLIMITED travel on Local and Rapid JR trains throughout Japan from Hokkaido in the north to Kyushu in the south.

Although the…

Read more >

If you`re like me and have been hoarding your spare change in Japan ( I`m talking about those 1 , 5 and 10 yens) then this post could be for you!

I must confess in Japans cash society my collection amassed over the course of a year, I was too lazy to…

Read more >
Want to blog for us?
Edit
Email tjetinfo@gmail.com for guidance and assistance, we would love to hear from you!
To upload a blog on our website please register with a login profile and then you can upload individual blogs
Here is our main blog page http://tokyojet.wikia.com/wiki/Category:JET_Blogs
Here is the help page for TJET blog entries http://tokyojet.wikia.com/wiki/Help:JET_Blogs
You can follow the instructions on this page,
Template http://tokyojet.wikia.com/wiki/Template:BlogInfobox
All items (136)